Imprint | Hotel Aichner, Valdaora, Kronplatz, South Tyrol

---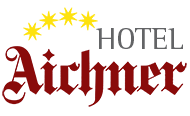 Hotel Aichner **** & Residence ** O.H.G.
Hans-von-Perthaler-Straße 5
I-39030 Olang
Tel. +39 0474 49 62 86
Fax +39 0474 49 83 43
email info@hotel-aichner.com
website www.hotel-aichner.com
VAT no.: 02839180219
Tax ID: IT02839180219
© Copyright Hotel Aichner ****
---
Privacy
In compliance with Legislative Decree No. 196/2003, User acknowledges that the data s/he makes available in the course of his/her enquiry or booking may be used by us for processing as well as publicity and/or other information concerning our, or our partners', activities in the tourist and hotel industry.
These data are processed in writing and/or magnetically/electronically in compliance with all safety measures designed to ensure said data's safety and privacy.
Data processing rests with Hotel Aichner. The User concerned may at any time gain access to, correct, or add to, his/her data or have them deleted by letter addressed to Hotel Aichner, Hans-von-Perthaler-Straße 5, I-39030 Olang, or by email sent to info@hotel-aichner.com
Disclaimer: Correspondence with a.m. sender via contactform is only for information purposes. This medium is not to be used for the exchange of legally-binding communications.
Google Analytics / Conversion Tracking
This website uses Google Analytics, a web analytics service provided by Google, Inc. ("Google"). Google Analytics uses "cookies", which are text files placed on your computer, to help the website analyze how users use the site. The information generated by the cookie about your use of the website (including your IP address) will be transmitted to and stored by Google on servers in the United States . Google will use this information for the purpose of evaluating your use of the website, compiling reports on website activity for website operators and providing other services relating to website activity and internet usage. Google may also transfer this information to third parties where required to do so by law, or where such third parties process the information on Google's behalf. Google will not associate your IP address with any other data held by Google. You may refuse the use of cookies by selecting the appropriate settings on your browser, however please note that if you do this you may not be able to use the full functionality of this website. By using this website, you consent to the processing of data about you by Google in the manner and for the purposes set out above.
---